6-Piece HEART Stainless Pastry Cutter Set - by Sprinks
Sprinks
Wholesale Pricing apply or login
Shipping:
Calculated at checkout
Minimum Purchase:
5 unit(s)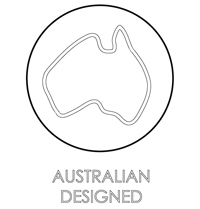 Product Description

6-Piece HEART Stainless Pastry Cutter Set - by Sprinks

High quality Pastry Cutter set made from 430 Stainless Steel.


Set includes 6 Heart shaped cutters with diameters of 4.5cm, 5.5cm, 6.4cm, 7.4cm, 8.9cm and 10.5cm


Packed in a convenient storage tin.


Hand wash and dry thoroughly before storing.
FIND SIMILAR PRODUCTS BY CATEGORY
RELATED PRODUCTS
CUSTOMERS WHO BOUGHT THIS PRODUCT ALSO BOUGHT