Cakers Dowels - SMALL Opaque (Pack of 5) - by Sprinks
SPRINKS
Wholesale Pricing apply or login
Shipping:
Calculated at checkout
Minimum Purchase:
5 unit(s)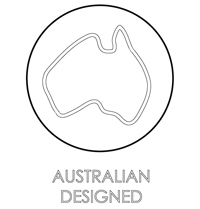 Product Description

Cakers Dowels - SMALL Opaque (Pack of 5) - by Sprinks

Sprinks Cake Dowels are a specialized type of "food-safe" plastic dowel designed for creating stacked and tiered cakes. They offer several advantages over conventional dowels, including:


Size and Quantity: Each is opaque dowels with a length of 30cm (approximately 11.8 inches) and a diameter of 8mm (approximately 0.31 inches). This size is considered standard for use in stacking cakes with up to 3 tiers.
Hangsell Bag: The hangsell solution offers 5 dowels and clearly shows the customer what they are purchasing.
Opaque Design Tube: The opaque nature of these dowels allows the cake to pass through them without compressing it. This is a notable advantage as compared to conventional dowels, which may compress the cake. The design helps maintain the structural integrity and presentation of the cake.
Material Engineering: The plastic used to make these dowels has been specially engineered to provide the necessary strength and support to hold the weight of tiered cakes. This engineering ensures that the dowels are sturdy and reliable.
Easy to Cut: Sprinks Cake Dowels are easy to cut with strong scissors/shears, making it convenient to adjust their length to fit your specific cake design.
Visibility: The opaque nature of these dowels makes it easy to see and locate them, but does not detract from the inside colour or icing of the cake.
Sanitary and Disposable: These dowels are designed to be sanitary and disposable, which is a hygienic feature for use in food preparation. You can dispose of them after use, eliminating the need for cleaning and reusing them. Place them in your recycle bin.
No Chemical Treatment: These dowels are not chemically treated, which means they are free from potentially harmful substances that could leach into the cake.
FIND SIMILAR PRODUCTS BY CATEGORY
RELATED PRODUCTS
CUSTOMERS WHO BOUGHT THIS PRODUCT ALSO BOUGHT