12-Piece ROUND Stainless Pastry Cutter Set - by Sprinks
SPRINKS
Wholesale Pricing apply or login
Shipping:
Calculated at checkout
Minimum Purchase:
5 unit(s)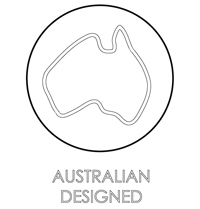 Product Description

12-Piece ROUND Stainless Pastry Cutter Set - by Sprinks

High quality Pastry Cutter set made from 430 Stainless Steel.


Set includes 12 Round shaped cutters with diameters of 2.6cm, 3.3cm, 4.2cm, 5cm, 6cm, 6.8cm, 7.5cm, 8.2cm, 9cm, 9.8cm, 10.5cm and 11.3cm.


Packed in a convenient storage tin.


Hand wash and dry thoroughly before storing.
FIND SIMILAR PRODUCTS BY CATEGORY
RELATED PRODUCTS
CUSTOMERS WHO BOUGHT THIS PRODUCT ALSO BOUGHT