10" x 10" x 12" Tall Scalloped Cake Box - PASTEL BLUE
Papyrus
Wholesale Pricing apply or login
Shipping:
Calculated at checkout
Minimum Purchase:
10 unit(s)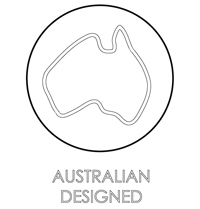 Product Description

10" x 10" x 12" Tall Scalloped Cake Box - PASTEL BLUE

Introducing the Elegant 10" Contemporary 12 inch Tall Scalloped Cake Box by Papyrus & Co.


Elevate your cake presentation and impress your guests at your next celebration with our meticulously crafted Cake Box. Made from premium-quality printed milk board, this cake box combines functionality and aesthetics to make your cake truly stand out.


Perfect to make your cake stand out at your next celebration.


Box dimensions = 10" (25.4cm) x 10" (25.4cm) x 12" tall (30.5cm).


The Papyrus range of scalloped cake box are available in a range of pastel colours, and match perfectly with our range of pastel cake boards.


Each box is individually shrink wrapped with a barcode for easy retail sales.


Minimum order quantity of 10.


------------------------------------------


Sophisticated Design: Our Contemporary Scalloped Cake Box boasts a modern and elegant design that complements a wide range of cake styles and decorations. The clean white exterior serves as a blank canvas, allowing your cake to take center stage.


Premium Materials: Crafted from high-quality printed milk board, our cake box offers both durability and a luxurious feel. The sturdy construction ensures your cake remains secure during transport and presentation.


Generous Size: With a spacious 10" width and 12" height size, this cake box can accommodate most standard-sized cakes, and extra tall cakes. Whether you're celebrating a birthday, wedding, or any special occasion, our cake box has you covered.


Secure Closure: The secure locking mechanism guarantees that your cake remains safe and intact during transportation.


Customizable: While our cake box features a stunning design on its own, you can also add your personal touch with additional decorations, ribbons, or labels to match your event's theme.


Environmentally Conscious: We're committed to sustainability. Our cake box is made from eco-friendly materials, ensuring that your celebrations are both memorable and responsible.


Versatile Use: Not just limited to cakes, our 10" contemporary tall cake box is perfect for transporting and displaying pastries, cookies, and other baked goods. It's a versatile solution for all your culinary creations.


Make your cake the star of the show with the elegant 10" Tall Scalloped Cake Box by Papyrus and Co. Whether it's a grand wedding reception, a cozy birthday party, or a festive gathering, this cake box adds a touch of elegance and sophistication to your dessert presentation.
Social & Customer Support Imagery
FIND SIMILAR PRODUCTS BY CATEGORY
RELATED PRODUCTS
CUSTOMERS WHO BOUGHT THIS PRODUCT ALSO BOUGHT